Ramona's Bio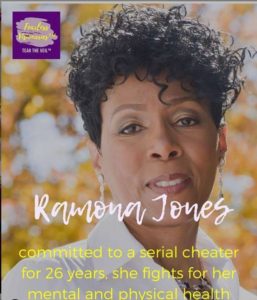 "I am a Fearless Visionary"
Ramona is a bestselling author, content developer, poet, transformational speaker, entrepreneur, and Mental Health First Aid Ally.
My primary spiritual gift is exhortation and pastoral care. With these gifts, I enjoy leading small groups in personal development, prayer and inner healing. My heart is to encourage and give practical steps for women to grow in spiritual maturity and to live their best lives.
My passions are to strengthen and encourage those who are wavering in their faith, uplift, motivate and challenge others to foster spiritual growth and action.
My desire is to see people not just healed, but also delivered to live free and whole. I accomplishe this mission as part of the leadership team of Forgiven and Free Ministries under the direction of Larry and Fay Gilson with the goal to see everyone in the church continually building up the body of Christ and glorifying God.
My motto is, "I am healed to heal, delivered to deliver,
set free to free, and blessed to be a blessing."
I have written two books and a chapter in a two-volume book of missions released March 2019. Books include:
"From Tongue, To Ear, To Heart: So Says The Wise," contains over 300 old sayings, adages and Bible scriptures her mother used to teach her and her siblings, because a word to the wise should be sufficient to keep the receiver from faltering in life.
"Your Legacy Voice: The Prelude To Your Breakthrough," encourages you to come out of your trouble with your treasure and out of your mess with your message.
In my chapter, "I ABORTED AN UNFAITHFUL MARRIAGE: I'm Not A Quitter – I Just Choose To Rescue Me," I share about the day that changed her life story from married to divorced and the spiritual, mental and emotional battle she faced resulting from 26 years of being married to a serial cheater. The two-volume book, "Fearless Visionaries Tear The Veil," includes the "from pain to triumph" stories of 18 fearless women on a mission to restore hope to heal individuals, families and communities.
"As a Bestselling Author and spoken word poet,

I share truths to transform lives."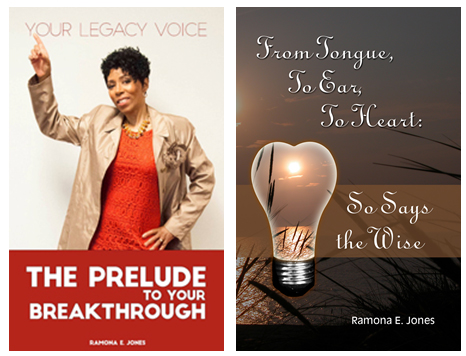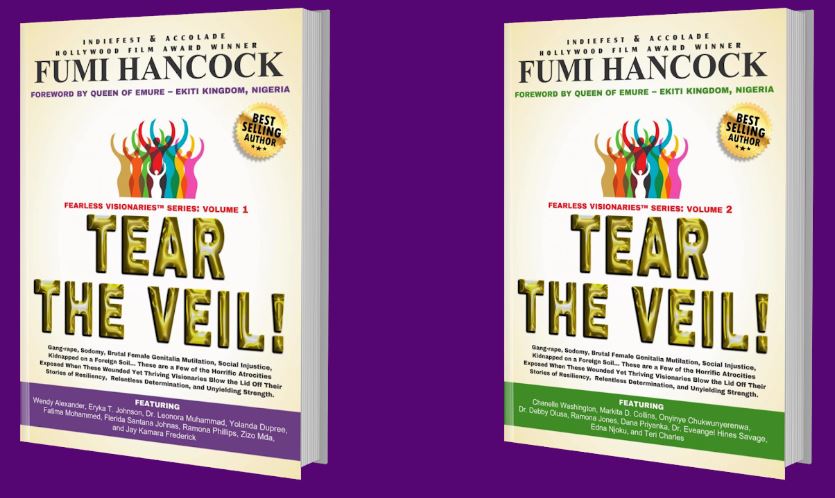 Learn more about our mission